OUR CLIENTS OUTPERFORM THEIR MARKETS
RevenuePartners is a commercial growth advisory and execution partner
We assist CEOs and their teams establish a competitive advantage to outperform their markets using our unique Revenue Growth Methodology delivered through fast-cycle planning, mutual execution accountability and validated by customer results.
Struggling to achieve sustainable top-line growth and improved profitability in a competitive business environment?
New market entrants offering cheap alternatives?
Competitors lowering prices to gain market share?
Primary market segments stagnant or in decline?
Customers not allowing wallet-share growth and prospects reluctant to buy or switch?
Buyers not understanding your value proposition?
Buyers focused on price?
The Sales Force unable to align buyer problems with your solutions?
Staff in the Sales Force and in several key Operational Divisions are not delivering on their KPIs?
New hires not delivering the required results?
Members of the Sales Force are not delivering on their numbers?
Training not delivering the expected performance improvement?
Productivity levels impacting your commercial growth strategy?
The Sales Force is not achieving sufficient customer and new business meetings?
Operational inefficiency is costing deals and increasing cost?
There is a lack of urgency in the Organisation?
LATEST CASE STUDIES
Revenue growth engineering: Results delivered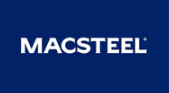 One of SA's largest unlisted companies
32% Increase in volume and 60% increase in gross profit year-on-year.
CHALLENGES SOLVED
Faced with a deteriorating market in a struggling sector, Macsteel needed to find solutions to grow its market share.

World-leading manufacturers and suppliers of formwork and scaffolding systems
34% Revenue growth opportunity identified
CHALLENGES SOLVED
Difficulty achieving revenue growth and improved EBITDA in the midst of a flat economy and shrinking construction sector market space.

A leading managed IT services provider with a national footprint
20% Acceleration of growth goals
CHALLENGES SOLVED
Identifying a clear pathway to simultaneous revenue growth and operational efficiency.

A leading auto component manufacturer, headquartered in Germany
240% revenue increase in 6 months (product focus)
CHALLENGES SOLVED
Acquiring new markets
Acquiring new customers
Improving Sales Force efficiency.

SA's largest online automotive marketplace (a Naspers company)
Double-digit growth p.a. for 5+ years
CHALLENGES SOLVED
Sales Reps were 'order takers' and lacked the ability to communicate value
Due to not understanding the value proposition, buyers often defaulted to lower-price competitors
Sales Reps were each following their own selling processes with varying degrees of success.
THE HIDDEN UPSIDE
This thought-provoking presentation highlights gaps in three key value drivers with clear explanations of pitfalls many companies face.