CUSTOMER SUCCESS
Revenue Growth & Sales Organisation Strategy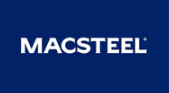 One of SA's largest unlisted companies
32% Increase in volume and 60% increase in gross profit year-on-year.
CHALLENGES SOLVED
Faced with a deteriorating market in a struggling sector, Macsteel needed to find solutions to grow its market share.

World-leading manufacturers and suppliers of formwork and scaffolding systems
34% Revenue growth opportunity identified
CHALLENGES SOLVED
Difficulty achieving revenue growth and improved EBITDA in the midst of a flat economy and shrinking construction sector market space.

A leading managed IT services provider with a national footprint
20% Acceleration of growth goals
CHALLENGES SOLVED
Identifying a clear pathway to simultaneous revenue growth and operational efficiency.

A leading auto component manufacturer, headquartered in Germany
240% revenue increase in 6 months (product focus)
CHALLENGES SOLVED
Acquiring new markets
Acquiring new customers
Improving Sales Force efficiency.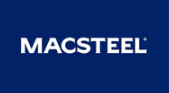 One of SA's largest unlisted companies
Volume increase of 7.4% resulting from customer segmentation and new channel development
"Macsteel is an established organisation operating in a mature, competitive industry.
RevenuePartners assisted both myself and Macsteel in moulding our Sales Organisation into a far more focused and disciplined area of the company. This has allowed us to galvanise and accelerate our change processes to achieve our long-term strategic objectives.
I would highly recommend RevenuePartners to companies that need to refocus their Sales Organisations to build new differentiators in competitive markets."
– MIKE BENFIELD: Group CEO, Macsteel
CUSTOMER SUCCESS
Customer Engagement Process Design

SA's largest online automotive marketplace (a Naspers company)
Double-digit growth p.a. for 5+ years
CHALLENGES SOLVED
Sales Reps were 'order takers' and lacked the ability to communicate value
Due to not understanding the value proposition, buyers often defaulted to lower-price competitors
Sales Reps were each following their own selling processes with varying degrees of success.

A leading online e-recruitment service provider in SA
52% decrease in deal loss ratio; 23% increase in turnover; 155% improvement in average order value
CHALLENGES SOLVED
Inaccurate forecasting by Sales Managers
Wasted time and resources spent on the wrong clients
Inability of Sales Reps to articulate PNET's value proposition to position and differentiate against competitors.
CUSTOMER SUCCESS
Scientific Hiring & Development Tools

One of SA's foremost Out-of-Home Media specialists
Worst-performing business unit (BU) transformed into top-performing BU
CHALLENGES SOLVED
PMG had struggled to attract and retain Sales Reps with the correct 'competitive sales DNA'
As a result of constant Sales Rep churn and missed revenue targets PMG was on the verge of shutting down its Activations Division (the worst-performing business unit in the Group).

A leading provider of solutions that automate medical practices
Higher sales revenues achieved, without increasing the sales headcount
CHALLENGES SOLVED
No tool in place to scientifically assess candidates' suitability to roles requiring strong skills in competitive selling environments.
CUSTOMER SUCCESS
Up-Skilling Frontline Sales Managers & Reps

A leading Namibian financial services group
Doubled projected revenue growth
"I firmly believe as a result of the training and the way of working kick-started by this whole
culture of change through the training; where we were expecting growth of 3 to 4% our growth has doubled.
We are back up to 8 to 9% year-on-year which under the circumstances is actually
pretty good, and we've increased our market share.
The intervention helped us start hunting for the correct business... more quality business; you never disregard any business but sometimes you have to focus on where to get ROI."
– RIAAN VAN ROOYEN: Head of Sales, Retail Banking, Bank Windhoek

A leading provider of solutions that automate medical practices
Predictable sales pipelines and forecasting accuracy improved to 90-100%
CHALLENGES SOLVED
Building predictable sales pipelines with accurate forecasting
Equipping Sales Managers with the ability to both manage and lead their teams
Reversing performance-related issues and obtaining consistent results from the Sales Force.

A global leader in crane rental services and engineered transport
Tripled sales funnel & improved target achievement across the team
CHALLENGES SOLVED
Sales Reps had become dependent on revenue generated by long-term contracts
Sales Reps needed to be up-skilled to transition from Account Management roles to Competitive Selling roles to hunt for new business
Sales processes and structures were lacking, and Sales Reps were not focusing sufficient time and effort on revenue generating activities.

TomTom (now Webfleet) provides leading vehicle-tracking & fleet management software
Big deal that had previously been stalled for 6-months, closed within 2-weeks of intervention
CHALLENGES SOLVED
Sales Reps were able to secure first meetings with prospects but battled to connect with the correct stakeholders and maintain momentum in progressing deals to the closing phase.